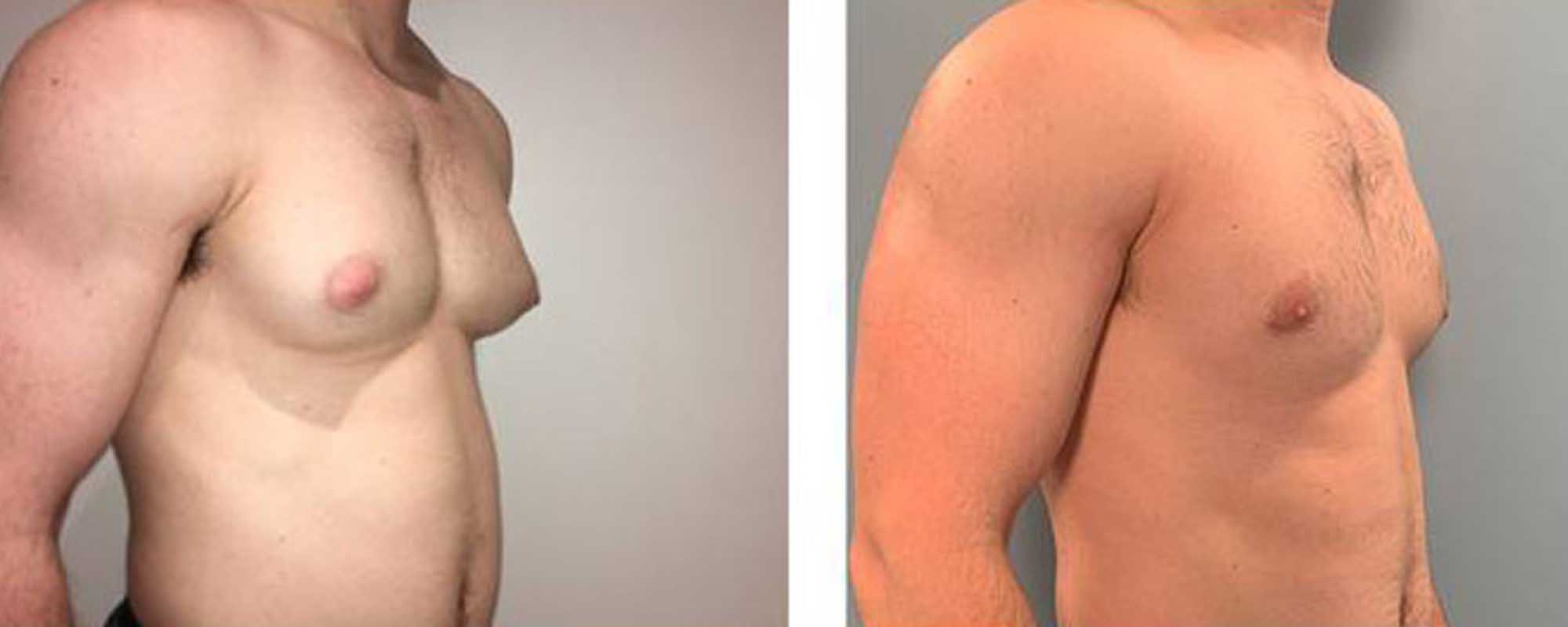 03/25/2020 0 Comments
Prepare Properly for Gynecomastia Surgery
Gynecomastia is a fairly common problem for males, and the chances of developing this condition increase with age.
The American Society of Plastic Surgeons says that one in four men between the ages of 50 and 69 are affected by gynecomastia, although it can happen to males at any age and is not uncommon for teens and young adults. Hormonal changes and imbalances, heredity, obesity and the use of certain prescription and recreational drugs may cause an increase of fat or tissue in the male breast area. Although this condition affects many people, sometimes men feel body shame to the extent that it inhibits their sports activities, clothing choices and intimacy with others. While diet and exercise are important, they can often do little to reduce the appearance of male breasts.
Gynecomastia surgery can eliminate male breast insecurities by reducing breast size and flattening and sculpting the chest. If you are considering gynecomastia surgery (aka, reduction mammaplasty), you are not alone. The staff at bodybyZ will be there for you every step of the way. Your results will depend on you being candid during the consultation and preparing yourself properly for a successful surgery. Here are some ways to prepare yourself.
Determine the Procedure You Want

The first thing you need to do is determine which procedure will meet your individual physical needs. You'll have a medical exam with Dr. Zienowicz to assess whether the fullness in your chest is from too much glandular breast tissue, excess fat, both excess breast tissue and fat or from loose skin around the areola (the pigmented area surrounding the nipple). Sometimes gynecomastia can be unilateral (meaning, one breast needs correction) or bilateral (both breasts are affected).
Because the causes for gynecomastia may be hormonal or due to anabolic steroids, recreational drugs and prescription medications, it is important to include a complete medical history when consulting with Dr. Zienowicz. We want to ensure permanent results, so we will order lab tests to ensure your hormone levels are in the correct range prior to surgery.
The surgical technique employed by Dr. Zienowicz depends on the excess weight of the breast tissue, how much the breast(s) sag and the stretch of the areola, so that if necessary the position and size of the areola can be improved, and the excess fat and tissue will be reduced. When gynecomastia is mostly the result of extra fatty tissue, liposuction techniques via cannula insertion into small incisions may work best to create the optimal result and allows for sculpting of the chest wall for a toned and athletic chest. When there is glandular breast tissue or areola reconstruction or reduction, excision techniques are recommended to remove excess skin and to reposition the areola. The goal will always be the combination of surgical techniques to provide the patient with a natural male contour. You and Dr. Zienowicz will determine the technique(s) most appropriate for your body type prior to your procedure.
Your Well-Being Is Paramount When Preparing for Surgery

There are things you should avoid before gynecomastia: smoking, herbal supplements and taking anti-inflammatory drugs (NSAIDs) such as aspirin, ibuprofen, naproxen, etc. Let Dr. Zienowicz know about any medication you take to verify if you should stop taking it or continue before your procedure.
Aim to reach the healthiest version of yourself to prepare your body for surgery. If your gynecomastia is the result of a nutritional supplement, prescription medication or recreational drug use, you may be asked to refrain before surgery.
If your excessive chest fat is due to poor diet and overeating, then before surgery is the best time to examine and fix your exercise and diet habits. Surgery is always best when you are either at or close to your ideal body weight. Ways to improve a poor diet are:
Drinking plenty of water to flush out toxins
Eating more fruits and vegetables
Limiting the amount of sugar, salt and fat in your diet
Reducing alcohol intake
Ways to improve your physical endurance and exercise regimen are by doing 30 minutes of cardiovascular exercise at least three times a week and doing resistance work, such as lifting weights, using arm and ankle bands, or balls.
Remember that the healthier you are, the faster your body, skin and tissues will heal.
Make Logistical Arrangements Prior to Surgery

Know the procedure time and duration of your post-op stay. The surgery is usually a one-time treatment and it takes about two hours, plus the time for anesthesia preparation and recovery.
Arrange for a trusted friend or family member to drive you to our office-based surgical facility and home after the surgery. Have your trusted caregiver handy in case you need to pick up a prescription or need to run an errand during the first 24 hours following surgery.
Have your meals prepared ahead of time so you can rest without stress.
Prepare for a Successful Recovery

The liposuction cannula incisions are typically very well hidden and inconspicuous, so healing is fast and redness fades quickly after a few months. You can expect some bruising and puffiness for at least two weeks. Recovery downtime is quick, but you'll need to take it easy for the first week after surgery. You can look forward to resuming normal active exercise within just a few weeks after surgery; however, avoid upper-body workouts for at least four to six weeks.
You may also have drains for 24 to 48 hours after surgery and wear a compression vest for six weeks to two months. The vest helps reduce swelling and fosters great results.
Always set realistic expectations about your recovery and results. Patience and a positive mindset are key to healing. Your chest contour may look puffy, red or irregular at first, but this heals and resolves with time. With proper preparation, you can enjoy results that bring out the best version of yourself.
If you're considering gynecomastia or other procedures, we would be delighted to help guide you through this process. Get in touch today to learn about your options and schedule a consultation at your convenience.
Feed