Plastic Surgery After Weight Loss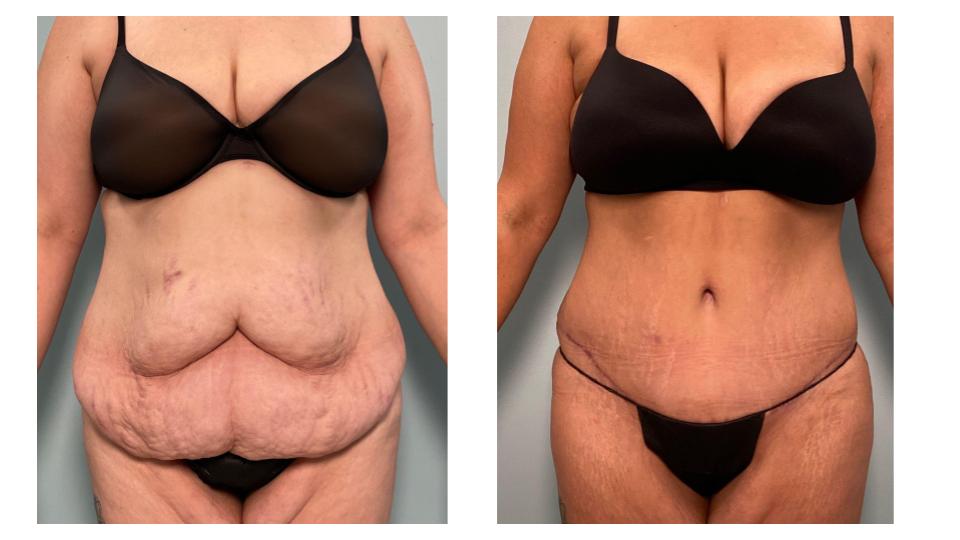 C
ongratulations on your weight loss! Many patients who have lost a significant amount of weight are concerned by excess loose skin that will not tighten despite persistent exercise and strict dieting. The anatomic changes that accompany weight loss are best treated by surgeons with special techniques to address these frustrating problems unique to weight loss patients. Dr. Zienowicz has the experience to devise the optimal surgical treatment plan based on each patient's individual shape and aesthetic goals.
Though weight loss can result in excess skin all over the body, the abdomen is the most common site of concern. An abdominoplasty is the ideal operation for patients seeking a flatter and tighter tummy with improved torso shape. Some patients may be good candidates for a fleur-de-lis abdominoplasty, or FDL tummy tuck, which removes more skin along the center of and the upper abdomen, accentuating the waist.
Because weight loss leaves excess skin all over the body, many patient choose to combine procedures to treat different parts of the body simultaneously. Whatever your concerns may be - tummy, breasts, back, buttocks, arms, or legs - Dr. Zienowicz performs plastic surgery after weight loss under general anesthesia, either in the hospital or outpatient surgery center to provide the safest and most comfortable surgical experience possible while producing the stunning results you want. The staff and patients discuss your skin removal goals and give advice on the safest route that will also give you the results you dream about!
It's important to remember that whether you have achieved massive weight loss through diet, exercise or bariatric surgery (gastric bypass or sleeve surgery), you have accomplished a lot. You are well on your way to enjoying greater longevity and a vastly improved quality of life. You should enjoy your newfound health! Don't look and feel burdened by so much excess skin. Plastic surgery after weight loss can give you a permanent improvement in the contour and proportion of the treated areas. With help from Dr. Zienowicz ayou can feel great comfort and self-confidence, in or out of your own clothes! For more information concerning plastic surgery after weight loss, or to schedule your own appointment with Dr. Zienowicz at bodybyZ, please contact us at 401.453.0120. Or use our convenient online Request a Consultation form.