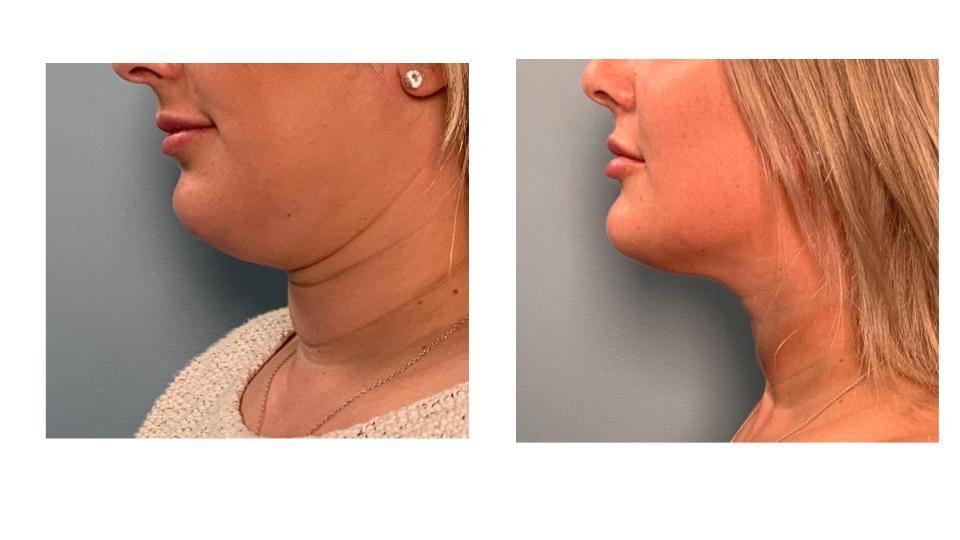 S
o many patients are bothered by the appearance of their neck, chin, and jawline - particularly in photos and on video calls. Many are frustrated because they have had prior non-surgical treatments that were expensive, painful, and ineffective. Our practice is proud to offer neck liposuction, a permanent treatment for patients concerned with their double chin.
The procedure is completed in the office, with the patient awake, using local anesthesia. It is a painless procedure that takes about one hour. No downtime is required. Improvement is evident immediately with final results appreciated after 6 weeks. Best of all, the results are permanent!
The Process
At your consultation, Dr. Zienowicz will evaluate your neck including the extent of fat to be removed as well as the quality of the overlying skin. Some patients will benefit from the addition of filler to the chin or jawline, or from Botox to the masseter muscles -- these treatments may enhance the results of neck liposuction. Importantly, patients who are not a candidate for neck liposuction will have the opportunity to discuss alternative treatments for their concerns.
The Benefits
Neck liposuction provides a slimmer neck and jawline and may completely eliminate a patient's double chin.
The Recovery
Recovery from the procedure is quick and painless. Patients are restricted from strenuous exercise for one week, but can return to work immediately.
Dr. Richard J. Zienowicz is a board-certified plastic surgeon who provides double chin liposuction procedures right here in Providence. For more information concerning treatments from bodybyZ, or to schedule your personal consultation, please contact us at 401.453.0120. Or use our convenient online Request a Consultation form.