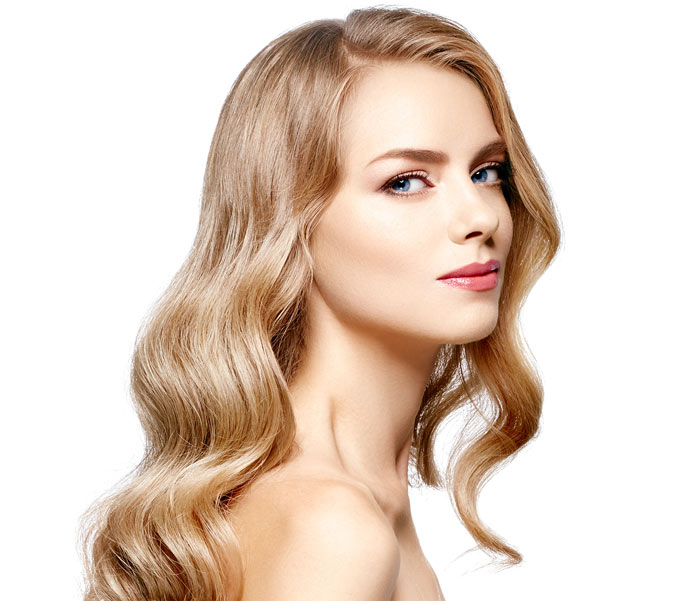 I
njectable fillers can take years off of your appearance and give your facial skin a fuller, healthier, more youthful glow.
Juvederm XC, by Allergan
Juvederm XC is one of the most popular injectable fillers in the cosmetic industry. Using hyaluronic acid to reduce facial wrinkles and lines, its patented gel takes on the likeness of an inflatable cushion underneath the skin to support structures and tissues that may have lost their volume or elasticity over time. Also, aside from just reducing or eliminating wrinkles and lines, Juvederm XC brings additional benefits as well:
Carries water to the skin's surface (keeping it fresh and supple)
Adds volume to different areas of the face
Lifts cheeks
Smooths parentheses lines
Plumps up lips
Combats the overall impact of aging
And more…
Dr. Zienowicz and bodybyZ recommend the use of Juvederm XC when serums and anti-aging creams begin to lose their effect, and when you notice the volume of your skin and your lips begin to decrease. Juvederm XC is safe for almost every patient, and negative reactions to the substance are rare. Dr. Z is also a board-certified surgeon with years of injection experience. He has a designated "Top Injector" status to demonstrate his ability to provide safe and effective Juvederm injections.
After a Juvederm XC injection, you may experience mild to moderate swelling at the injection site. If you experience any additional bruising, it will be minimal. Our office takes great care to apply both ice and a comforting massage gel at the injection location.
Juvederm injections frequently last up to a year, and up to two years following the second treatment. The more frequent the injection, the longer Juvederm XC will last!
Juvederm Voluma by Allergan
Juvederm Voluma is a more-dense version of Juvederm XC, and is specially designed to target different areas of the face. Juvederm Voluma augments the cheeks and corrects mid-face volume loss; creating more lift and a more-pronounced filling effect. bodybyZ recommends Voluma for patients who seek amplified facial lifting in addition to wrinkle reduction and enhanced tissue volume around the cheeks.
While safe, great care is needed when deciding on Juvederm Voluma as a filler. Dr. Zienowicz is an expertly-trained, board-certified surgeon who is properly-qualified to make these determinations. He will guide you through the process and explain all of your options to you before you proceed.
Once you have decided on Juvederm Voluma, and have completed the injection process, the effects can last up to two years or longer. Like Juvederm XC, you may experience mild bruising and swelling at the injection site, but it is usually minimal. To minimize bruising, avoid taking ibuprofen, aspirin, naproxen, or any drug which increases bleeding for 1-2 weeks prior to treatment.
Restylane
Restylane is a derma-filler that adds volume and fullness to the skin, corrects facial wrinkles below the eyes, and nearly eliminates the lines of the nose and the mouth. It is a highly-recommended filler procedure, and Dr. Zienowicz has decades of professional injector experience to help make the process safe and effective.
The average Restylane treatment can last anywhere from six to nine months. Like other injectable fillers, there may be moderate to mild swelling and minimal bruising at the injection site. However, to reduce any pain or discomfort, bodybyZ will apply a topical numbing cream, and mix Restylane-L with lidocaine, a local anesthetic.
Sculptra by Galderma
Collagen is an essential part of the connective tissue that gives our skin its elasticity, firmness, and powers of renewal. As we age, our levels of estrogen and testosterone wane; producing less collagen and reducing those important elements of suppleness and youth.
Sculptra is an injectable filler that helps to reverse the effects of the aging process by adding volume to the areas of the face that have been negatively affected over time. It creates a soft, natural reshaping and contouring of the face, and helps your body to revitalize your body's production of collagen. Sculptra by Galderma gives your skin back its resiliency, elasticity, shape and youthful look.
The average Sculptra treatment can last more than two years. Dr. Zienowicz and bodybyZ recommend Sculptra when other injectables can no longer produce your desired effect against aging and the loss of Collagen. While Sculptra is more difficult to inject than other fillers such as Botox, Restylane, and Juvederm, it has been used in Europe since 1999, and is completely safe in the hands of an experienced board-certified injector such as Dr. Z.
In addition to a Sculptra treatment, there are other life choices and natural factors you can employ to help boost Collagen production and help to support the effects of Sculptra, long term:
Quit smoking
Improve your diet
Increase hydration
Reduce UV ray intake
Supplements (Omega 3 fatty acids, Vitamin D, Calcium and Vitamin C)
Increase exercise
And more…
Radiesse
This synthetic injectable filler is FDA-approved and used extensively to reduce wrinkles, folds, and creases around the nose and mouth. It not only strengthens and increases the skin's natural collagen supply, it also adds volume and contour to the face; giving you a younger, smoother appearance. With only two uses of Radiesse, you will notice SIGNIFICANT positive changes.
Radiesse is ideal for augmenting and reshaping your chin and cheeks as well as enhancing the nasolabial folds from nose to mouth. One treatment lasts almost one year and can be an essential element in correcting a down-turned mouth and undefined chin.
Dr. Zienowicz has been designated by Allergan as one of the Top Injectors in the state; treating patients throughout Rhode Island, Providence, Boston, Newport and southern Massachusetts.
For more information about how bodybyZ can help you with fillers, or to schedule your own personalized appointment or consultation, please contact us at 401.453.0120. Or use our convenient online Request a Consultation form.